THOSE WHO WE SUPPORT AND SUPPORT US!
Below is a list of local All Breed rescue groups that Dixie Dachshund Rescue works with – If you are looking for a non-doxie breed, you can help these rescues as they are always looking for foster and forever homes.

www.greaterhuntsvillehumanesociety.org: Our local "no kill" Humane Society shelter which rescues all breeds of dogs, cats, rabbits, etc!
www.anewleash.org: A local rescue group that rescues all dog breeds as well as cats and kittens. All rescues are in foster homes.
www.toybreedrescue.org: A rescue group headquartered in Anniston, AL that rescues all toy breeds (i.e., Chihuahuas, Pekinese, Shitzu, etc). All rescues are in foster homes.
www.challengershouse.petfinder.com: A cat rescue located in Madison County, Alabama. They NEED foster homes – homeless cats are everywhere! They have a shelter – but need foster homes.
---
HELP SUPPORT RESCUED ANIMALS IN SHELTERS BY CLICKING ON THE ICON:


LOCAL DACHSHUND RESCUE RECEIVES GRANT FROM BUILD-A-BEAR WORKSHOP BEAR HUGS FOUNDATION

Dixie Dachshund Rescue was the recepient of a $1,000 grant through the Bearemy's Kennel Pals grant program of the Build-A-Bear Workshop Bear Hugs Foundation. The Foundation is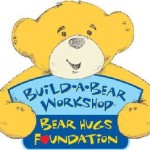 committed to making life more bearable for children, families and pets in need of a helping paw. With the sale of 280_BearHugsFoundationLogoHReach full-sized Bearemy's Kennel Pals friend – a collection of Build-A-Bear Workshop plush dogs- one dollar is donated to domestic pet programs including local animal shelters, stray pet rescue and rehabilitation organizations and pet education programs around the country. These funds are available to qualified non-profit organizations in the United States and Canada through a quarterly grant process. Visit www.buildabear.com for more information. Dixie Dachshund Rescue has foster homes in both Florida and Alabama but they have placed Dachshunds in homes in many other states. DDR takes in strays, owner turn-ins and other Dachshunds from working with shelters. The rescue is a 501(c)(3) organization and is operated strictly by volunteers. The Dachshunds are taken immediately to a veterinarian to assess and alleviate any medical issues and spay/neuter them. Then they spend time in a foster home to take care of any socialization issue that may be present. When a doxie is ready, they are listed on the website www.dixiedachshundrescue.com for adoption. Applicants fill out an application and they are screened for suitability and to try to determine if the applicant and Dachshund are a good match for each other. A fee is charged but it is strictly to help offset medical expenses. Veterinary bills for an individual Dachshund can and have run into the thousands of dollars. DDR's main source of income is from donations and grants.
Many thanks to this Foundation for helping to keep us operational. Please visit our website for more information.